The room looks like a kitchen
We have a sink but no faucet. The plumber comes Friday to hook up the water. I never thought I'd be so excited about washing dishes ever.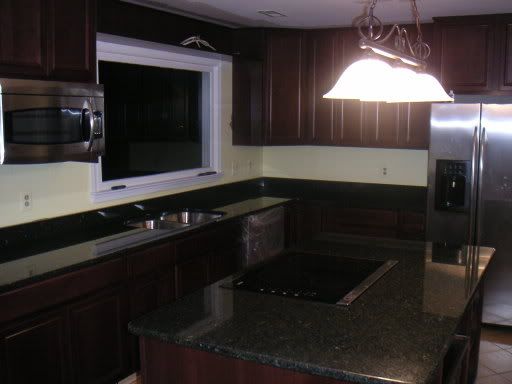 We don't drink much wine, but we have a wine rack.
The pantry doors will be stained the color of the cabinets at some point.